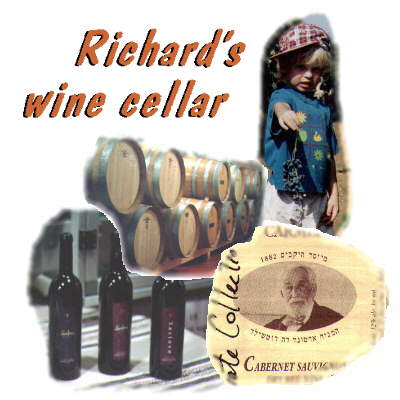 This is my tribute to the repeated miracle of wine making.
Eternal companion of civilization, wine has been the symbol of the union of men between them as with their land and with their gods. If not a symbol, the media of many.
Partner of good meals but also inspirator of the poet, medicine for the depressed, warmth for cold days or cooler for the hot ones, spontaneous or mysterious, open for joice or secret for meditation...
This site intends to share my experience from this particular place which is Israel.