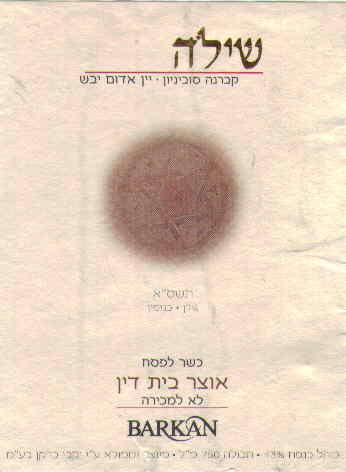 I'm not an expert in religious matters, but I think I understood quite well the issue of "Sh'nat Shmita", therefore this little comment. Any correction from more expert source would be welcome.
Still, running a kosher vineyard, among other rules, means that every seven year occurs a year of fallow (last was 2001). The wineries turn around this issue through fictitious sales of the vineyards to non jews, still the big ones allow some limited quantities to be processed by religious officiers for being later sold at cost-price.
Such wines are somehow sacred, must be drunk to the last drop (not poured, not used for sauces) and are therefore dispatched only within the most religious communities.
This label is one of such a wine. It states "Property of the (religious) tribunal" and "Not for sale".